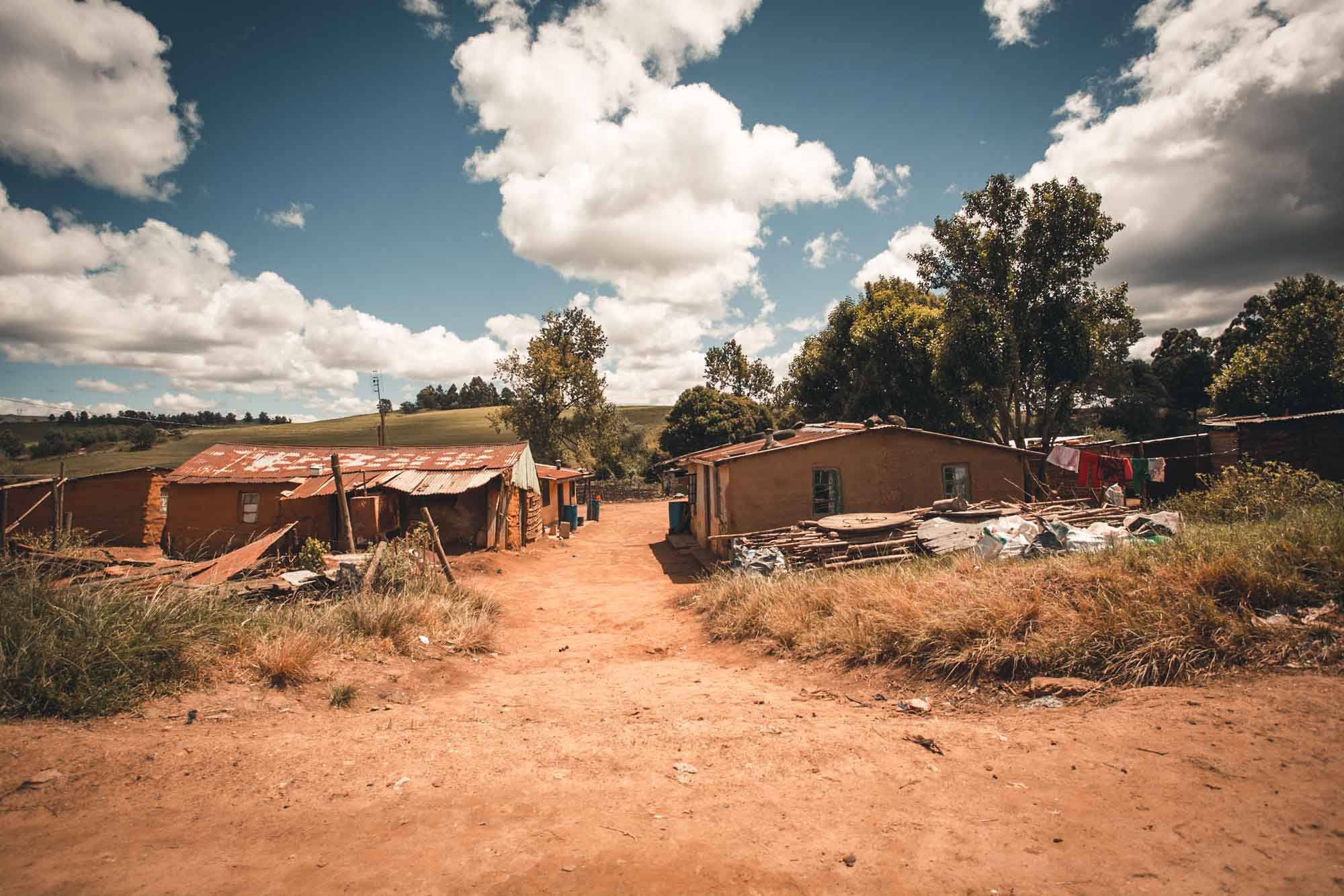 2020 was a strange year for us all. Despite the challenges that we were all faced with, our projects we support in South Africa continued to run well, thanks to the generous donations from many people.
Thank you to all who have been able to support us and our projects this past year.
Below an update on our three projects and our fundraiser:
Lidgetton Community Project - Angel Ruth's Soup Kitchen
2020 was not an easy year for the Lidgetton Community, however, the Soup Kitchen ran very well and met the high demands of children who were not getting enough to eat. A HUGE thank you to Nokuthula for her amazing dedication to her community. She worked tirelessly to feed about 85 children per day (usually feeding about 30 children 3 times per week!).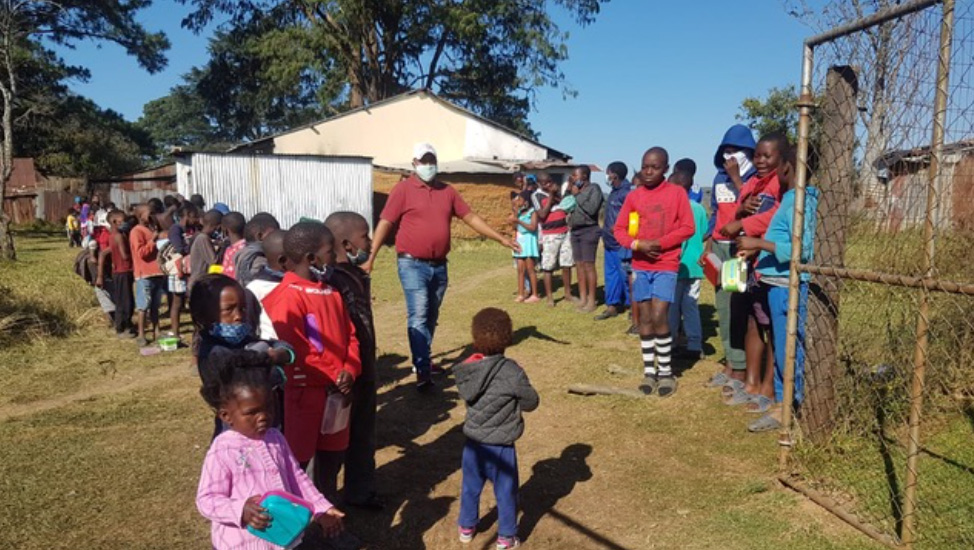 To meet the demands of the increased amount of food donations coming in, we bought a new deep freeze for the Soup Kitchen.
A big thank you to the local Howick community of people who so generously stepped up during the corona time, to give more food donations than usual.
The children also received blankets and some warm clothes - it is extremely cold in winter in Lidgetton!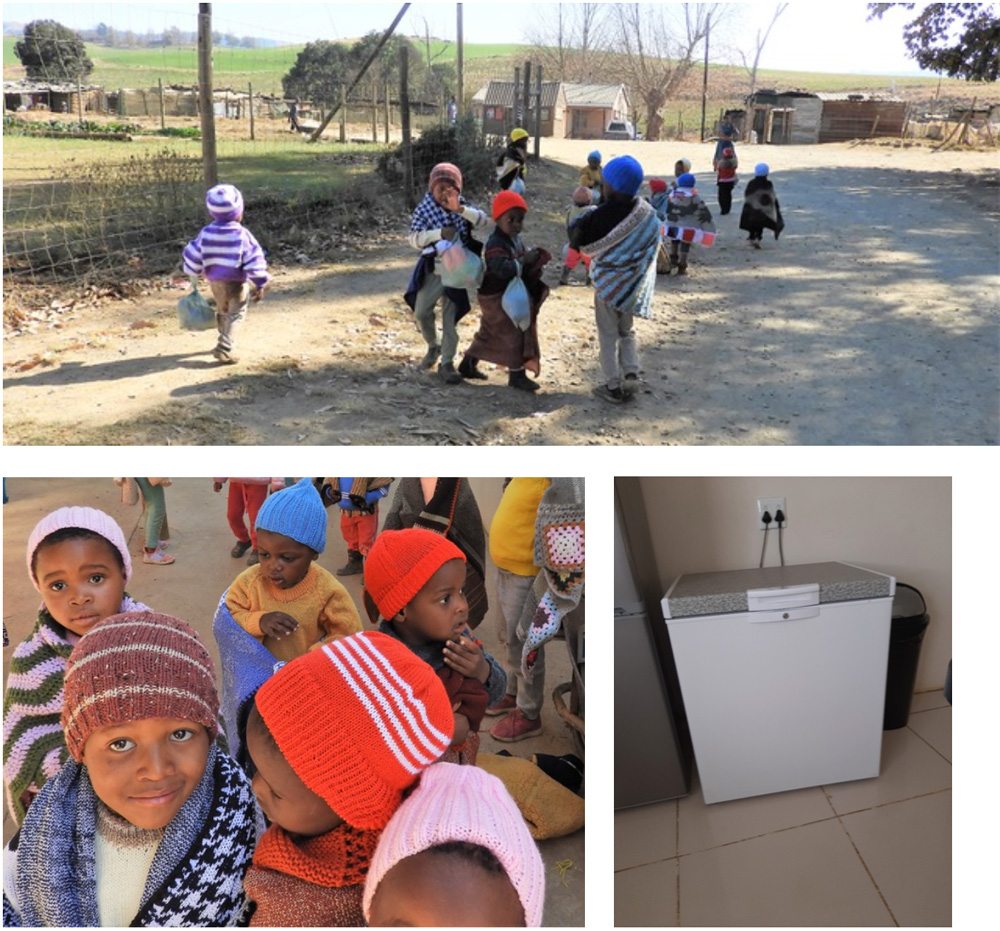 Music Voyaga - Aphile Mdlalose
A message from Katherine McClelland, Director of Music Voyage
"We are so proud of Aphile Mdlalose who walked away with 3 certificates at the Drakondale prize giving this evening. Thank you to Drakondale and German based sponsor, Lucky Beans for believing in Aphile and giving her this life-changing opportunity - she has truly grasped it with both hands!
Being part of a community where this kind of experience is possible brings me enormous joy and the deep-seated knowledge that what we do at Music Voyage is right, and our commitment to these children's lives must continue"
Aphile is doing very well at Drakondale, and has become a very dedicated, loved member of the school community. We are very proud of her achievements and her motivation to succeed.
Good luck for 2021, Aphile!
If you are new to our work, Aphile was discovered in the small community of Lidgetton as a real musical talent, and we were approached by Music Voyage to sponsor her education at Drakondale, a unique school of the arts in South Africa. If you would like to read more about the school:
A picture of Aphile receiving her certificates, and with her best friend.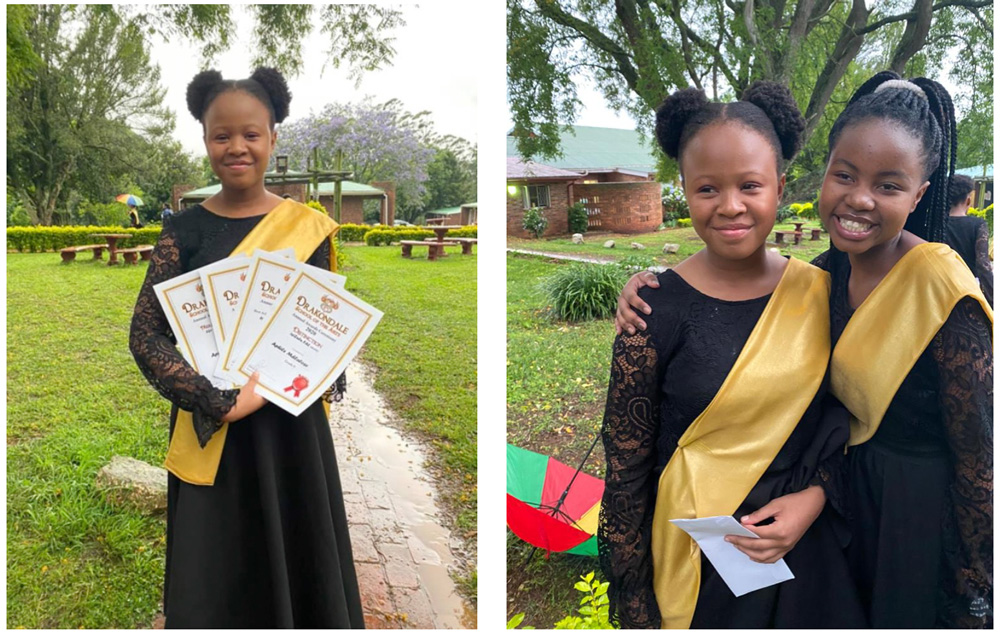 Action in Autism (AIA)
In 2020 we sponsored Dwayne Govender through his schooling, and he has now completed his time at AIA.
Action in Autism prepare the children to integrate into the main schooling system, where possible, or into further special education schools.
Our new child we will sponsor for 2021 is Anele.
All the children we sponsor at AIA are coming from very challenged socio-economic situations, and AIA does not distinguish between those who have enough funding possibilities and those who do not, hence the need for sponsorship for some children.
If you would like to know more about AIA:
Anele Ngobese
Anele is four and a half years old. He lives outside Durban with his mother, Nokuthula, his twin brother Bandile (who is neurotypical), and his brother Londi, who is thirteen. Anele's sister is twenty-one, and is completing her grade 12 at an FET college. She lives independently of the family in order to attend the college, and their mother Nokuthula pays R600 a month for her accommodation.
Nokuthula is a domestic worker whose employment has been on hold since the start of lockdown at the beginning of March 2020 during the Covid-19 period. She is therefore no longer earning a salary.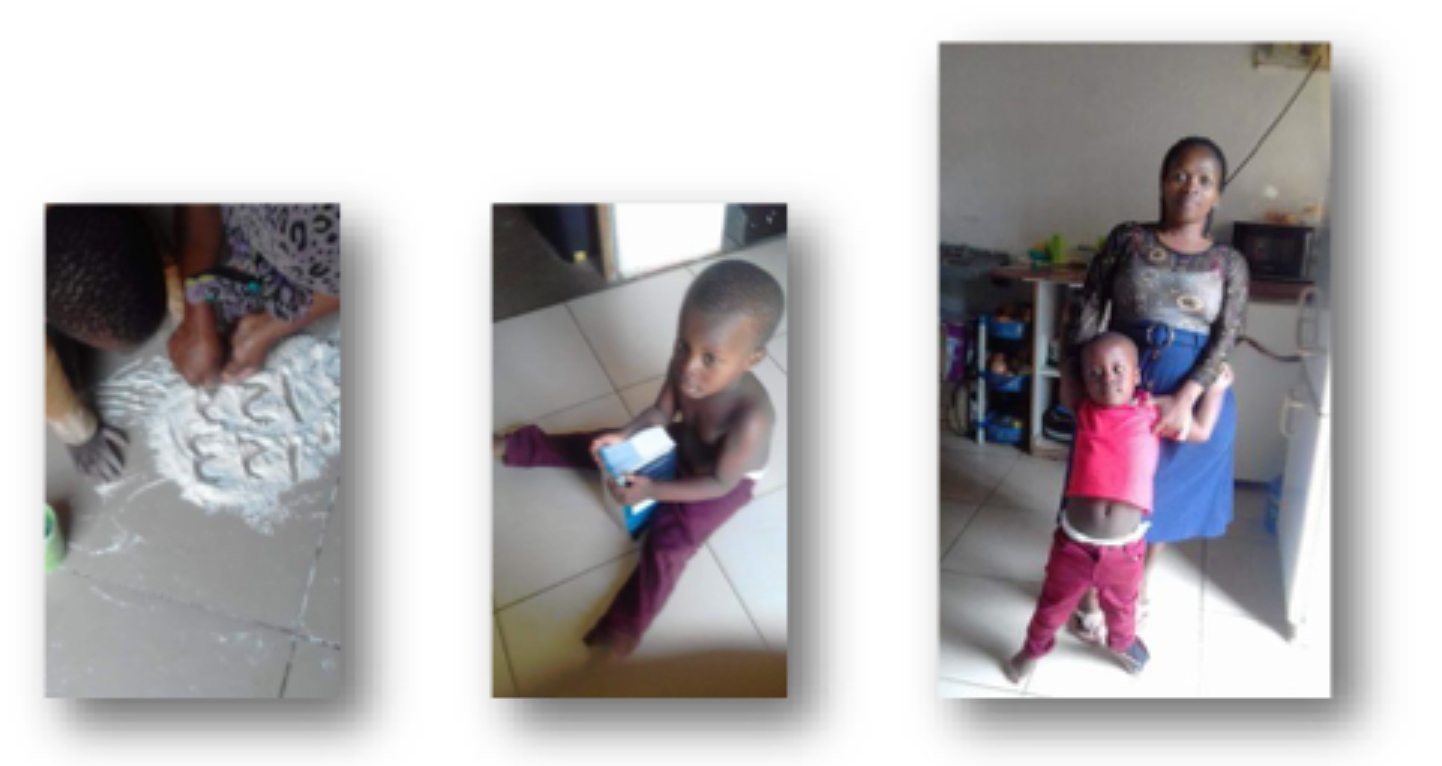 "Action in Autism is a non-profit organization created by parents of children with autism to improve the quality of life for people with Autism Spectrum Disorders and their caregivers by building partnerships between people with ASD, their families and the community to provide information, services, learning and research. Action in Autism's vision is that every child with autism in KwaZulu-Natal be enrolled in a school in 2020." From AIA
Shine with Kindness - yoga charity event (August 2020)
With a "summer gap" in the corona restrictions, we were still able to hold our "Shine with Kindness" yoga & live music event in August.
A very special thank you to all of those who attended, and all those who kindly supported us to make it such a successful afternoon, especially Nils Kercher & Kira Kaipainen for their deeply inspiring music.
Great impressions from the event:
www.habihochi.com/yogaevent2020/#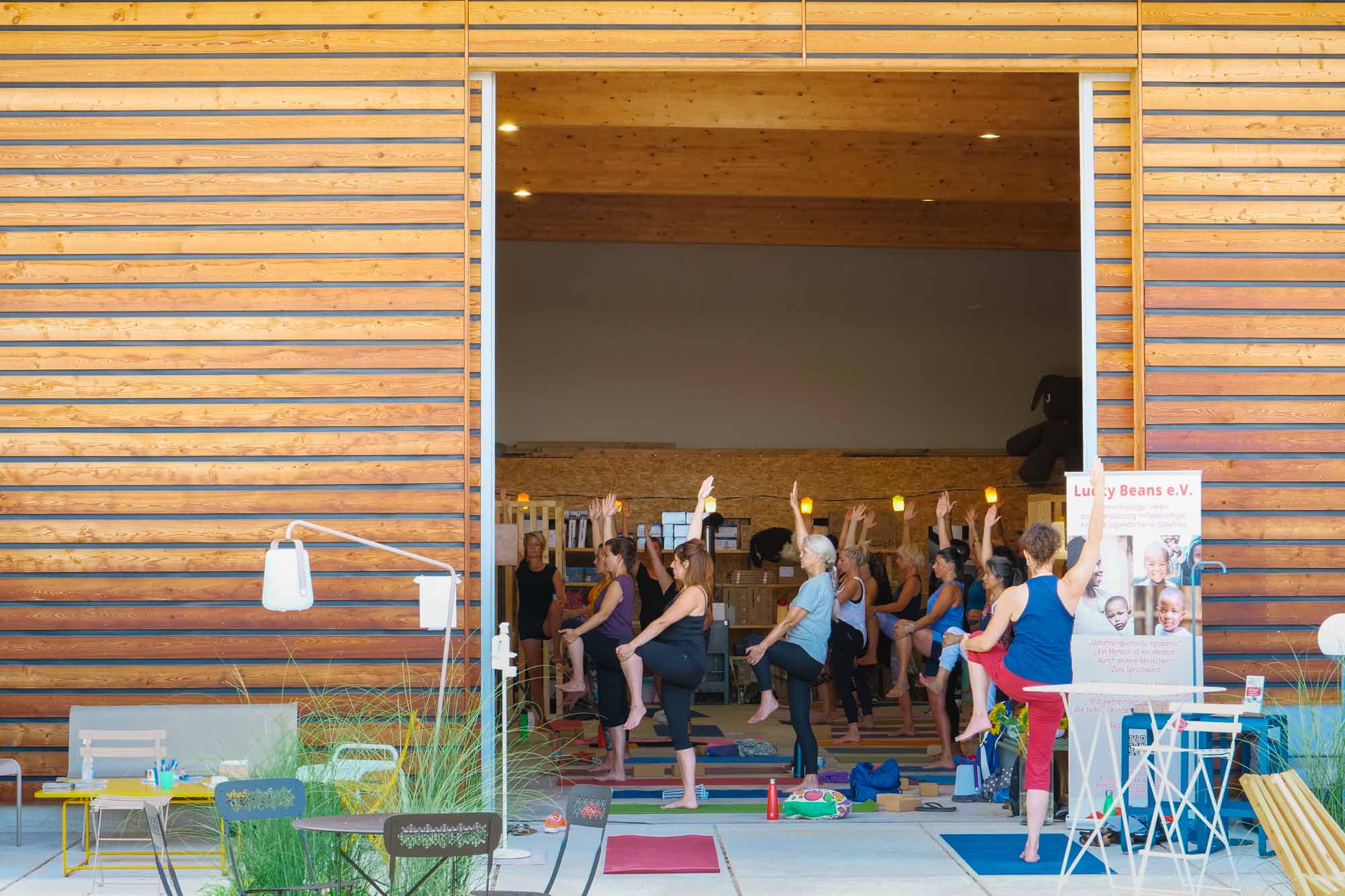 Our growing community
Despite the obvious challenges of 2020, we have gained so many new members, which is such a pleasure to see.
Our small community is growing, and filled with inspiring people!
If you wish to join us (without any big commitments other than to be part of our community), please register via our website (bottom of homepage):
As we move into 2021 together, we wish everyone inspiring, peaceful times, and joint experiences which benefit not only those close to us, but also those afar.
With deep gratitude to all those who are part of our small awareness community,
Fiona and Jürgen